Aug
29

Events, Japan Writers Conference, Writers

Comments Off

on Jennifer Hammer to speak at Japan Writers Conference
Posted by Tom Baker.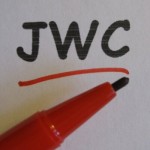 JET alum Jennifer Hammer will be among nearly 50 published writers making presentations at this year's Japan Writers Conference (Oct. 12-13 in Tokyo). Here's the official description of her talk:
"NaNoWriMo: What Are These Syllables and Why Do Writers Care?"
This lecture will focus on what exactly NaNoWriMo is, the pros and cons of writing 50,000 words in thirty days, and how writers can benefit from this online (and real life) community during the official November event, in April and July for "Camp NaNo," and with writers of varying levels from around the world. Why should a writer care about these four syllables? Because NaNo is a great resource for writers, can be adapted to schools (and/or clubs), and is a way to make friends for life (as well as connect with the 5AM writing club, whichever time zone you're in).
Jennifer Hammer is the Tokyo Municipal Leader (ML) for NaNoWriMo and a four-year NaNo winner. She writes whatever pretty idea catches her attention, all the way from super hero romance (White Knight) to creepy-crawly horror (JA Hammer) to fantasy video games (Coffee Quills).
For more details, visit http://www.japanwritersconference.org/