Nov
14

AJET, Return on JET-vestment, Volunteer

Comments Off

on AJET launches "JET Community Service Tracker 2013-14"
I'd heard about this great idea from AJET Chair Kay Makishi a little while ago, and now it's up and running!  A really innovative way to show another form of Return On JET-vestment:
JET Community Service Tracker 2013-2014
https://docs.google.com/forms/d/1QzQif7qeluJBzfnCgQuseZ4FVJlnMETaN65mEBYh6cA/viewform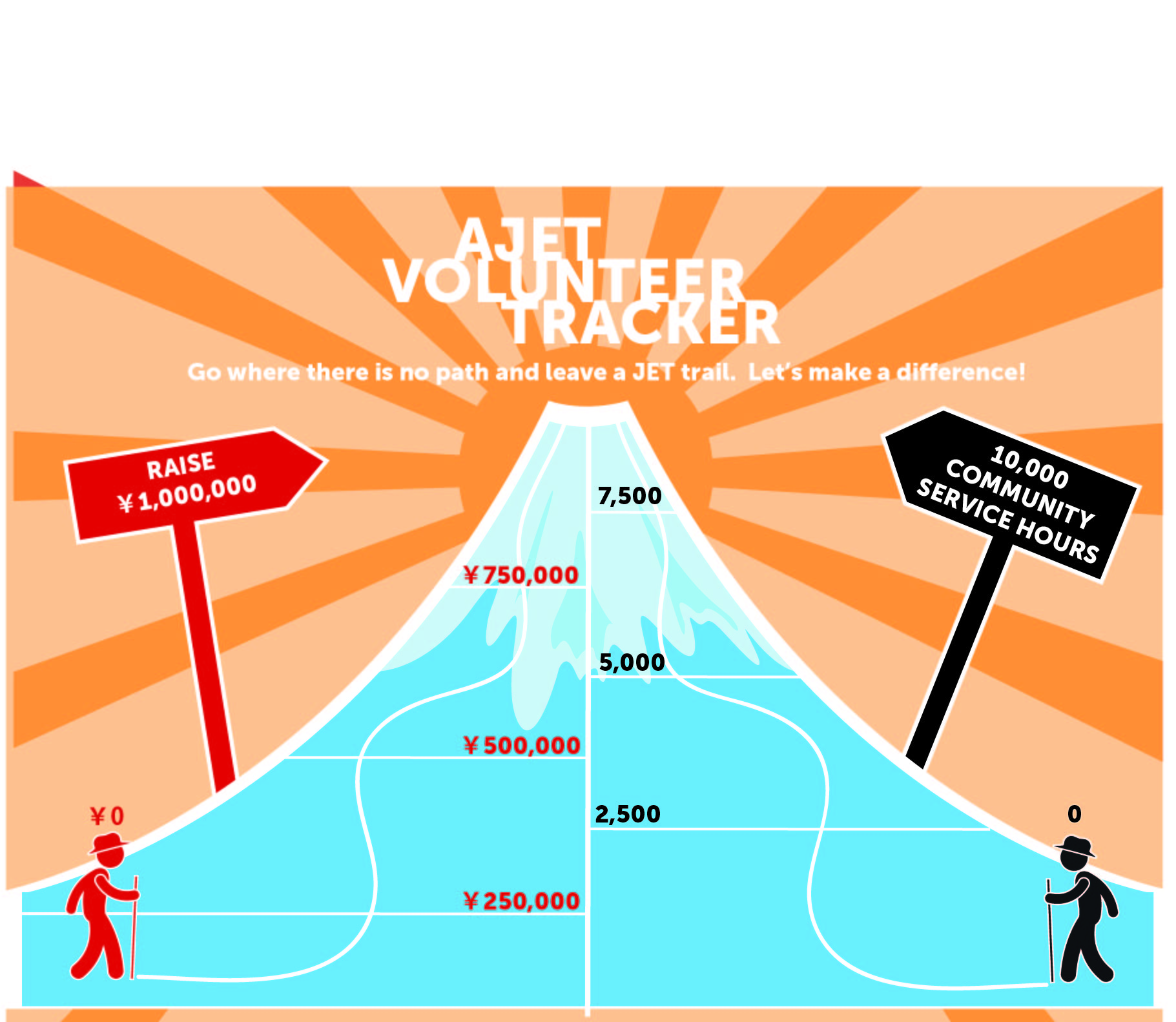 This year, National AJET has set some very ambitious goals for JET community involvement: 1,000,000 yen raised for charity, and 10,000 volunteer hours of community service. For any volunteer event, charity event, or fundraising campaign, large or small, please fill out this form. Whether you raised 100,000 yen, or 1,000, we'd love to hear about it. Whether 100 people volunteered for 10 hours, or two people volunteered for one hour, we want to hear about it!
JET Community Service Tracker:
AJET proudly introduces JET Community Service Tracker! This form is designed to collect data on volunteer hours served and charity money raised by JETs around Japan. You can enter figures for the entire JET-year: August 1, 2013 through July 31, 2014. The information allows AJET to share the positive impact JETs make in their communities with the Japanese Ministries that support JET and with the Japanese public, and help other groups increase the success of their own volunteer and charity efforts.
Race to the Top Challenge:
AJET also proudly presents the Race to the Top Challenge. This challenge will run for six months, from November 1, 2013 through April 31, 2014. Fill out the JET Community Service Tracker and win up to 60,000 yen to support your next volunteer or charity event!
How to Win:
That's easy! Just be the most caring, dedicated, AJET Chapter you can be! Then, log all of the awesome things you do in the JET Community Service Tracker from November through April. For any questions regarding how to record your community service (what counts/what doesn't) please contact exec@ajet.net
The Prizes:
One prize of 30,000 yen will go to the prefecture with the largest number of community service hours. A second prize of 30,000 yen will go to the prefecture with the largest amount of charity money raised. The winners will be determined on a percentage basis in order to account for the differences in JET population from prefecture to prefecture.
Who is Eligible to Win?
Any official AJET Prefectural Chapter is eligible to win one or both of these categories for a total of up to 60,000 yen. The winning prefecture(s) will be announced in the May issue of Connect Magazine.
Disclaimer:
The AJET National Council reserves the right to revoke prize money in the case of misconduct including but not limited to inaccurate recording, intentional lying, and unethical actions as determined by the Council. This contest is sponsored by the AJET National Council, a volunteer organisation of current JET participants elected and appointed by current JET Programme participants to represent the JET community nation-wide.