Jul
11

Earthquake Tsunami, Fundraising, Japan Local, Volunteer

Comments Off

on Fukushima group releases the latest "akabeko" tees to support local charities
*********** Via Eyes 4 Fukushima 
For T-Shirt orders (international and w/in Japan), please visit http://e4f.fujet.net/shoppingcart/
All procceds will go towards Fukushima charities which are actively promoting rebuilding efforts after the March 11th earthquake, tsunami and power plant disaster.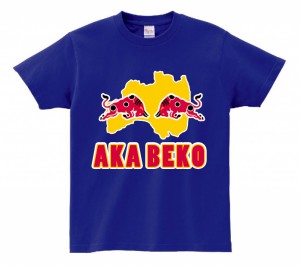 Fukushima JETs recently launched a local initiative – Eyes for Fukushima (E4F). Quick blurb from their website: It aims to promote grass roots internationalization in Fukushima Prefecture with devotion to improving the lives of people affected by the March 2011 Earthquake and Tsunami Disaster through events and fundraising. Eyes for Fukushima seeks to foster ties between Japanese citizens and JET participants at the person-to-person level.
Eyes for Fukushima is Now Accepting T-shirt Orders
By Jason Ishida (Current Fukushima JET)
Hey everyone,
Thanks so much for all the support thus far. Summer's finally upon us, and we're launching some new colors for this sale in the Unisex shirt and Ladies' Cut shirt. And now that the Summer heat has rolled in, we've got a new 'Dryfit' t-shirt to keep you feeling cool and looking cool too.
Adult shirts (S-XXXL) are 2000 yen a shirt, children's shirts are 1500 yen, and orders of 10 or more will be shipped for free within Japan. The proceeds will go to Eyes for Fukushima, and will be used for charity events that we host and also given to existing charity organisations within Fukushima Prefecture that are active in promoting recovery and restoration after the March 11th earthquake, tsunami and nuclear power plant disaster.
Thanks again for the support!