Jul
5

Cultural Outreach, Events, Japan Fix

Comments Off

on Embassy of Japan in the UK (July 2011)
Embassy of Japan in the UK Webmagazine round-up via Dipika Soni (Ishikawa-ken, 2003-06). Dipika has recently moved back to London as is currently looking for new work opportunities related to Japan, translation, or other fields.
——————————————————————————————————————————–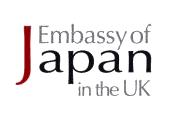 Featured Article:
Spotlight On…. Tim Anderson, Masterchef 2011 Champion
Other articles this month:
IRO IRO – Japan, in Colour
Films at the Embassy: Waterboys
Japan at the Barbican, Summer 2011
HYPER JAPAN 2011: THE UK'S BIGGEST J-CULTURE EVENT
Japan's First Railway: colour woodblock prints from the 1870s
Tohoku University – Back on Course
Charity bazaar held at Ambassador's residence
Memorial Service at Wesminster Abbey
Embassy hosts 15th Summer Reunion for Peace and Friendship
The swords are out at the 2011 Nihongo Cup
Birmingham Royal Ballet triumphs in Japan
Subscribe:
To subscribe to the Embassy of Japan in the UK webmagazine, please email webmagazine@ld.mofa.go.jp with the subject 'subscribe'.