Jun
21

Books, Celebrity, Notable JET Alums, Writers

Comments Off

on Harper Collins set to publish a new book by JET alum Bruce Feiler
JET alum Bruce Feiler (Tottori-ken, 1989-90), author of Learning to Bow, The Council of Dads, and several books on the Middle East including Walking the Bible, Abraham and Where God Was Born, has a new book to published by Harper Collins soon titled Generation Freedom: The Middle East Uprisings and the Remaking of the Modern World.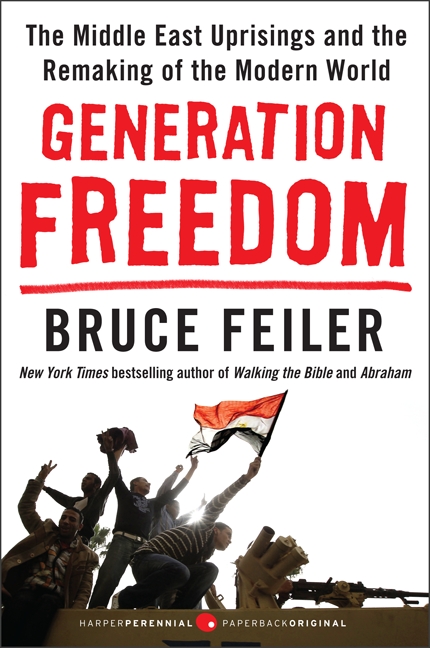 From the Harper Collins website:
At a time when the world is asking how the Arab Spring and the death of Osama bin Laden will reshape our times, Bruce Feiler, bestselling author of Walking the Bible and Abraham, offers a vivid behind-the-scenes portrait of history in the making. He marches with the daring young organizers in Liberation Square, confronts the head of the Muslim Brotherhood, and witnesses the dramatic rebuilding of a church at exactly the moment sectarian violence threatens the peaceful movement. Drawing on fifteen years of travels across the region, from Egypt to Israel, Iraq to Iran, Feiler brings his unprecedented experience to the most pressing questions: how the rise of freedom will affect terrorism; Middle East peace; and relations among Jews, Christians, and Muslims worldwide. Eloquent and thoughtful, Generation Freedom offers a hopeful vision of how this unrivaled upheaval will transform the world.