Jul
1

Events, Film, Japan Society Round-up

Comments Off

on Japan Society kicks off annual JAPAN CUTS film fest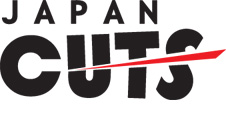 By JQ Magazine's Justin Tedaldi (CIR Kobe-shi, 2001-02) for Examiner.com. Visit his NY Japanese Culture page here to subscribe for free alerts on newly published stories.
July is here, and that means hot dogs, fireworks, and a horde of Japanese films served up by New York's Japan Society for their annual JAPAN CUTS contemporary Japanese cinema festival. Launched at the tail end of the New York Asian Film Festival, Japan Society and NYAFF have teamed to co-present a whopping 24 films from July 1-16.
"JAPAN CUTS presents the roughest, sharpest, and smoothest of today's cutting-edge Japanese film scene," notes Japan Society's chief film curator Samuel Jamier. "This year the lineup includes psycho dramas, thrillers, period pieces, bizarre comedies, refined melodramas, artistically adventurous indies, j-horror, and even anime. But when the lineup came together, I realized a number of these great films were made by female directors or featured a large number of prominent women's roles and powerful performances by women–a reflection of industry trends in the last ten years, and the impact women have been making in Japan's film industry. Overall, I like to think this year's festival is exemplary of where Japanese cinema is today."
For this week's list, see the full article here.