Aug
7

Blogs, Books, Cartoon/Illustration, Celebrity, Japan Trends, Roland Kelts, Writers

Comments Off

on Roland Kelts column in Daily Yomiuri on manga program in Switzerland film festival
Roland Kelts (Osaka-shi, 1998-99), author of Japanamerica, has a good column in today's Daily Yomirui titled "Anime with Texas Roots Debuts in Switzerland."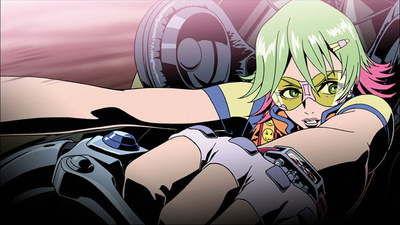 According to the column:
Manga Impact: The World of Japanese Animation, a special program at the 62nd annual Locarno International Film Festival in Switzerland, will include next Friday's world premiere of the Japanese anime Redline in the city's historic central square, which can accommodate more than 8,000 viewers.
And Redline is:
a film that piles hybrid upon hybrid–a racing film that blasts into sci-fi apocalypse, as a corrupt alien government seeks to destroy the mortal drivers who dare to compete on their alien planet. The action is relentless, allowing you to catch your breath only in brief interludes, yet the imagery is dense with anatomical grotesqueries–like Lucian Freud on acid, or, if you view Redline as a kind of meta- anime, an anime about the stylized thrills of anime itself, Speed Racer on speed.
If any JetWit readers happen to see Redline–especially if you see it in Switzerland at the film festival–please post a comment and share your thoughts and experience.