Jul
28

Blogs, Cartoon/Illustration, Humor, Music, Roland Kelts, Writers

Comments Off

on Bankruptcy Bill #17: BAPCPA Man (cameo by Roland Kelts)
Bankruptcy Bill is a cartoon created by Steven Horowitz (Aichi-ken, 1992-94) and Gideon Kendall.  For more cartoons, original bankruptcy haiku and even a bankruptcy country song, go to bankruptcybill.us.
A twist in the plot!  (Also, note the Roland Kelts (Osaka-shi, 1998-99) reference as the esoteric worlds of manga and bankruptcy find a rare intersection.)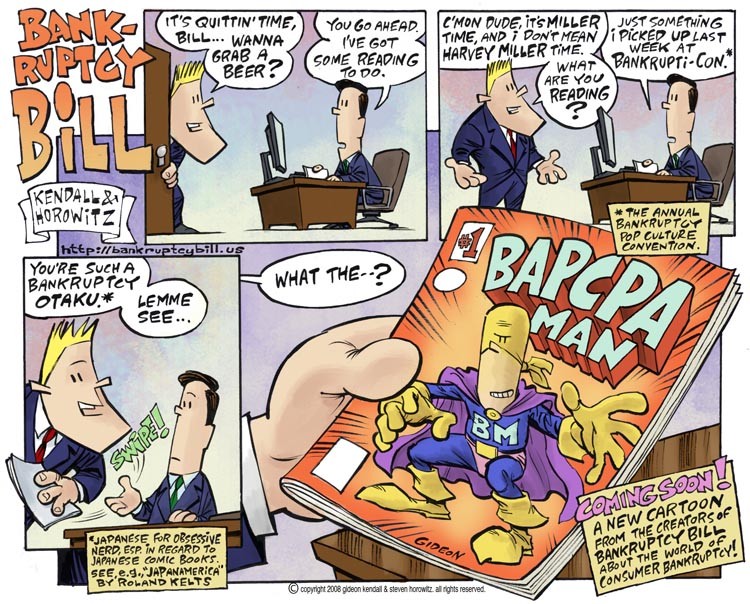 *BAPCPA = Bankruptcy Abuse Prevention and Consumer Protection Act, i.e., the 2005 Bankruptcy Law.