By Eden Law (Fukushima-ken, 2010-11) for JQ magazine. Eden is JETAA New South Wales's webmaster, meaning he is the voice on all the online and social media for the Sydney-based chapter like Twitter, Instagram (both @jetaansw) and Facebook. Outside of JETAA, he doesn't exist, and is merely a concept of a shadow of a dream of an enigma, wrapped in mystery and served with a side of salad. 
Introduction
The following is a shamelessly biased opinion: Being a member of JETAA is fantastic. One gets to help organise and be involved in events and projects that reach the general public here in Sydney (like the Japan Festival), hang out with a great group of like-minded people that know all the best Japanese places to eat, drink and be merry, and who are rarely inhibited in any karaoke session. There is ample opportunity to new people constantly, both inside and outside that chapter's home city's J-community, so in a way, the JET experience never truly ends.
That's a personal assessment of what it's like being a member of JETAA, the alumni association for former JETs. JETAA chapters exist all over the world from where the JET Programme has drawn its recruits. They give former JETs a way to connect with their local J-community and like-minded peers, and are essentially a non-profit social organisation with a Japanese cultural bent. And because JET is made up of a diverse group of people from all walks of life, JETAA chapters have great potential as a resource with links in government, business, education, academia and social networks.
But it can't be denied that many chapters struggle with visibility or relevancy, in attracting members to events or to join their committees. The last point is especially important, as new members help to keep the organisation dynamic and active. And while the reasons for this are different for every situation, some similar and salient points can be discerned, notably from online forum comments (like LinkedIn). While a comprehensive discussion can probably fill a volume or ten, this article will nevertheless discuss these points.
So what does JETAA have to deal with?
By Julio Perez Jr. (Kyoto-shi, 2011-13) for JQ magazine. A bibliophile, writer, translator, and graduate from Columbia University, Julio is currently working at Ishikawa Prefecture's New York office while seeking opportunities with publications in New York. Follow his enthusiasm for Japan, literature, and board gaming on his blog and Twitter @brittlejules.
She's an aspiring actress with visa problems; he's a gay law student and newly homeless. Can a fake marriage solve their problems? Mariko and Taichi are the stars of a goofy Web comedy filmed on location in New York called 2nd Avenue. You can tune into their zany adventures on YouTube and view the entire six-episode first season, which ended this past February.
The creative team behind 2nd Avenue includes Mari Kawade (director), Maho Honda (who plays Mariko), and Tsukasa Kondo (who plays Taichi). Kondo, who also is the writer for the series, was inspired by the many Web series online and decided to try writing something that would never be seen on Japanese TV, but would have a place on YouTube. He adds that his biggest inspirations for the story are "the actress Maho Honda, my life in New York as a gay man, and American TV shows." Honda and Kawade also cite the diversity of New York City itself, and the stories of what people do just to survive in it, as a significant creative inspiration.
As you may have guessed, you can't do something awesome involving Japan in New York without some JET alumni getting involved. Tony Waldman (Mie-ken, 2005-09) and his group New Beard provide the soundtrack for the show. The idea for this pairing took root after he met Kawade at the JET Alumni Association of New York's annual Meishi Exchange event in 2013.
"She mentioned that she was looking for music for this Web series," Waldman says. "We exchanged contact info and kept in touch. Many months later, she…asked if we could use my band New Beard's music in the show. Us here in Beard Town (Williamsburg) gave her the OK, and our music became the soundtrack to the entire show…a true JETAANY Meishi Exchange success story!"

Saw this on the JETAA Portland email blast:
New JETAA Portland Officers Announced
The votes have been counted! The officers elected to the new April-to-March term are below.  Congratulate them the next time you see them.  Also, thanks to last year's officers — Brooke, Jeffrey, Veronica and Matt Turner.
| | |
| --- | --- |
| President   | Jeffrey Houser |
| Vice President      | Brooke Muetzel |
| Treasurer   | Veronica Adversalo |
| Secretary   | Matt Krzyzynski |
ALSO…. JETAA Portland continues its long tradition of one of the greatest JETAA events out there, the Iron Chef Potluck, where they typically invite the JETAA Pacific Northwest (based in Seattle) folks to come down for some friendly competition and communal eating.
Iron Chef: May 17th
The JETAA Iron Chef competitive potluck is planned for Saturday, May 17th.  Check the JETAA Portland website or look for an email with more detail in the next few weeks.  Start thinking about those recipes!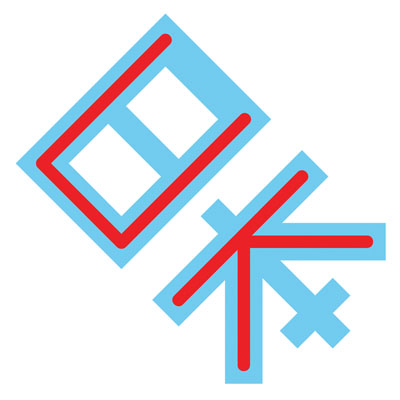 Taken from a recent JETAA UK email blast:
Hello everyone,
My name is Richard Fleming (a.k.a Richie, The Richie, Tricky, and Dick). I have recently been nominated to chair the Northern Ireland chapter of JETAA UK and I need your help.
I am reaching out to everyone in the hope that there are some former JETs here in NI who still want to be involved with JETAA events. Are you one of them?! If so, get in touch!
If you are lucky enough to be reading this from a location outside of NI, good for you. Thanks for still reading. Are you formerly from here? Do you know any former JETs who may be lying around Belfast/Derry wishing they had someone to talk to about how amazing Japan is? They obviously don't have to be from here, they could be from anywhere, as long as they're here and interested in getting involved.
We're a small province and we all pretty much know each other through no more than 2 or 3 degrees of separation. Everyone knows my mate Paddy. He has a beard and drinks Guinness.
I welcome contact from all quarters. I'm determined to reinvigorate the NI chapter and link in with other individuals/organisations which have a connection with Japan. The Japan Society have already invited me to their Hanami event, I would like to have a few former JETs to accompany me!
Anyway, apologies for the mass Mailshot, but the wider you cast the net the better your chances of catching something. If you've been on a night out in Belfast you'll understand why that saying is not always good advice.
Also, even if you don't know any former JETs here, I welcome any suggestions to try to kick start our chapter!
Best regards,
Richie
JETAA Northern Ireland:  http://www.jetaa.org.uk/about-jetaa/chapters/northern-ireland/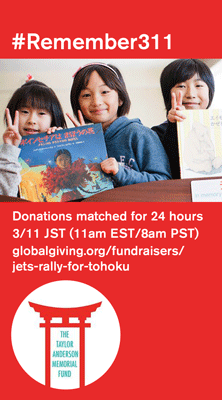 3/11 Update:  FYI, the 24 hour deadline for Global Giving to match donations to the Taylor Anderson Memorial Fund and other 3/11 initiatives has been lifted, and they will continue to match JET contributions until matching funds run out. So JETs/alums can continue to double their donations!
*Link to the Global Giving Matching Page:  http://www.globalgiving.org/leaderboards/japan-matching-2014/ to see how much various groups are raising.
*Link to the JETAA USA Event Page:  https://www.facebook.com/jetaausa
*The link to donate has been added!
Put this on your calendar!  
JETAA USA is supporting the Taylor Anderson Memorial Foundation for a 24 hour donation drive that starts when the clock strikes midnight in Japan on March 11. And GlobalGiving has offered to match these donations.
This is a great opportunity to show our ongoing support for Tohoku by going to the Global Giving website on March 11th to make a donation during the matching grant period.
Online donation drive
Donation website: http://www.globalgiving.org/fundraisers/jets-rally-for-tohoku/
Starts: 12:00 midnight Japan time on 3/11 (11 am EST, March 10; 8 am PST, etc)
Ends: 11:59 p.m. Japan time on 3/11 (10:59 am EST on March 10)
Background
Three years have passed since the Great East Japan Earthquake and Tsunami and the devastation in Tohoku has largely faded from the news. However, so much remains to be done for the survivors and TAMF has been partnering with a number of organizations in Japan to provide relief and help the people of Tohoku build a strong and vibrant future.
Smile Together IshinomakiTAMF has provided funding to the following projects:
For more information on TAMF, please go to http://www.taylorandersonmemorialfund.org/, their Facebook page at https://www.facebook.com/taylorandersonmemorialfund, or watch the NHK interview with Jeanne and Andy at https://vimeo.com/86637051.
JETAA USA is proud to partner with TAMF to carry on the support JETs and JET alumni have shown for Japan and the people of Tohoku ever since March 2011.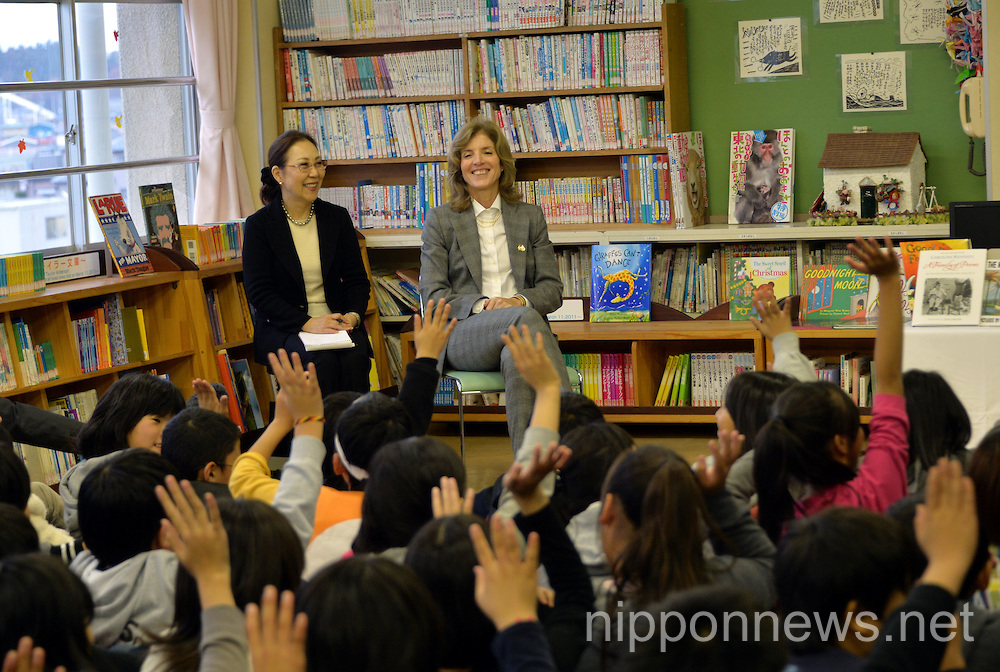 Details:
All donations up to $1,000 per individual donor made to the Taylor Anderson Memorial Fund on March 11th Japan time will be matched by Global Giving through their Japan Match Global Giving program. (Global Giving will charge a 15% facilitation fee to cover their costs, which donors may choose to cover if they wish so that their full donation amount goes to TAMF. See the page for details.)
We are also very happy to see Ambassador Kennedy giving her backing to their mission, as well.  For coverage of her recent trip to Ishinomaki and visit to Mangokuura Elementary School, where Taylor taught, please check out the article at http://ajw.asahi.com/article/0311disaster/recovery/AJ201311250099.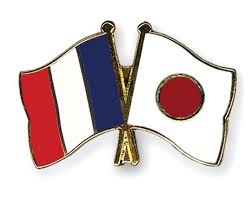 I just learned from Celine Castex (Chiba-ken, 2006-11) of CLAIR Tokyo that there is a LinkedIn group for French JET alumni:
Also, a reminder that you can find JET alum LinkedIn and other groups for every prefecture and nearly every professional field you can think of here:  http://jetwit.com/wordpress/jet-alum-groups/
By Sarah Parsons (Gunma-ken, 1995-97) for JQ magazine. Sarah is the careers and networking coordinator for JETAA UK and chair of the Midlands Chapter. She also runs her own business called Japan In Perspective, where she facilitates business links between the UK and Japan.
There are a variety of ex-JETs: those who have just returned looking for jobs and hoping to make sense of and use their JET experience, and those who are still interested in keeping in touch with Japan who have been very successful using their JET experience professionally—whether it be directly Japan-related or using it as a catalyst for a new career—but who have not been engaged with JETAA for a long time, if ever. Several things became evident.
First, JET can be a life-changing experience that offers so many potential professional opportunities, but the professional needs of our members are not being formally facilitated within JETAA UK. Secondly, the job environment in the UK is getting more and more competitive and it is very challenging for ex-JETs to stand out, gain more business skills and use their experiences professionally, so there is a demand for helping JETs with their post-Japan careers; and thirdly, in order to achieve any of this, JETAA needs to raise its profile professionally and engage with local business communities.
In this vein, we decided to map out a multifaceted programme within JETAA UK to facilitate these needs and to engage and utilise the expertise of some of our more experienced members. We wanted to organise networking events for local ex-JETs to meet the local business communities (UK companies that are interested in Japan as well as local Japanese companies) so as to offer great opportunities for JETs to develop important contacts and give attendees a chance to keep up to date on what is happening in the Japan-related business world.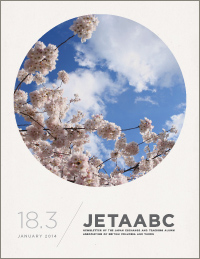 The latest issue of the JETAABC (JETAA British Columbia) Newsletter is now available. In this issue, they talk about the JET Returnees' Reception and Career Development Seminar, a year-end summary from the Vancouver Island subgroup, how to get mobile data when travelling in Japan, how to eat gluten-free in Japan, and much more!
By Tim Ogino (Akita-ken, 2011-13) for JQ magazine. Tim returned from Japan last summer and immediately became involved in NEJETAA as communications coordinator/webmaster. After spending two wonderful years in Tohoku, he returned to Boston to attend graduate school and is excited to remain involved with the Japanese community, looking forward to the day he can return to the land of festivals, kiritampo, and karaoke.
With New Year's goals and resolutions firmly prepared, 34 JETAA delegates from 15 chapters across North America gathered for the 2014 JETAA Regional Conference at the Edwin O. Reischauer Institute of Japanese Studies at Harvard University in Cambridge, MA from Jan. 10-12 to discuss ways to improve their JETAA chapters. The New England JETAA chapter played host to this year's conference and organized a series of discussions, workshops, and seminars under the theme of "Membership Management."
The week preceding the conference was filled with anticipation about not only the content of the seminars and workshops, but also the weather in Boston. Stories about the week's now infamous "polar-vortex" surely were intimidating to JET Alumni from warmer climates. Luckily, the temperatures recovered just in time for a comfortable and productive weekend for all in attendance.
The conference began on Friday night with a welcome reception graciously hosted by the Consul General of Japan in Boston, Akira Muto, which featured special guests Museum of Fine Arts Curator Dr. Anne Nishimura Morse and founding JETAA member Professor Ian Condry (Miyagi-ken, 1988-89) of MIT. Their kind remarks emphasized the importance of membership in JETAA as well as the presence of Japanese culture and art in America, setting an ambitious tone for the rest of the weekend.
Via JETAA Ottawa. Posted by Gemma Villanueva (Fukushima 2008-11), the past editor for the JETAA Ottawa Newsletter.
The latest digital issue of the JETAA Ottawa Newsletter can be viewed here: http://us4.campaign-archive2.com/?u=4d0d4aa436ad87ff44921adec&id=80f9a73363
What's in this issue?
AMBASSADOR OKUDA | AGM AND BOUNENKAI | JAPANESE LANGUAGE TRAINING | AN ALUMNA'S RETURN TO JAPAN | MUSIC AS AN INTERCULTURAL EXPERIENCE | FUKUSHIMA STUDY TOUR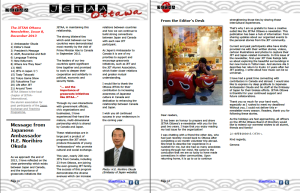 Download past issues here:
http://us4.campaignarchive2.com/home/?u=4d0d4aa436ad87ff4492
1adec&id=13d4251245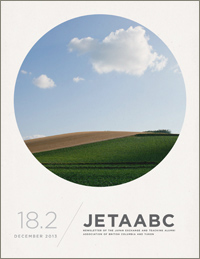 The latest issue of the JETAABC (JETAA British Columbia) Newsletter is now available. In this issue, they talk about a road trip in rural Hokkaido, the JETAA Canada Conference held in Montreal, the Sempai Program mentorship for new JETs, and much more!
By Eden Law (Fukushima-ken, 2010-11). After the JET Programme more than fulfilled its promise of "an experience of a lifetime," Eden returned to Sydney, Australia, where he joined the JETAA New South Wales chapter to take advantage of the network and connections available to undertake projects such as an uchiwa design competition for the Sydney Japan Festival. He also maintains the JETAANSW website and social media. Other than that, he's a web designer and a poet, gentlemen and raconteur.
One of the best things about being a member of JETAA is the community, and over the weekend of 15-17 of November, the Oceania community of JETAA got together for our annual antipodean regional conference. For those of you up north who don't know, JETAA Oceania comprises of five Australian chapters (the state chapters of Queensland, New South Wales, Canberra, the uber-chapter of South Australia-Victoria-Tasmania, Western Australia) and three New Zealand chapters (South Island, Auckland and Wellington). Representatives from Sydney's CLAIR office (Tsuyoshi Ito, Hiromi Hakuta and Julien Ansart) attended as observers of the proceedings. This year, JETAA Queensland played host in Brisbane, the northern capital that looks to Asia and is close to the Gold Coast, a favoured destination for young Japanese looking for sun, surf and sand. Appropriately, we had our first lunch meet on Friday at MOS Burger, the famous Japanese fast food chain whose only non-Asian presence internationally is right in Brisbane.
JETAA Oceania was invited to attend the Welcome Back Reception for returning JETs at the Japanese Consul General's home in Brisbane on the Friday night, a chance of course for us to network and hobnob with the cream of Brisbane's Japanese cultural community. And after the reception finished (early, predictably), JETAA kicked on in town for a night out (hint: it'll always involve karaoke—usually lots of obscure Japanese songs sung by that one quiet serious person who turns into a blurry, hip-thrusting maniac).
The first day of the conference began on Saturday, early (for some, too early) at our hotel and Laura Tasharofi, president of JETAA Qld, began proceedings by explaining the theme of this year: Australia-Japan sister-city relationships. As explained by Hakuta-san, of all countries, Japan has the most links in Oceania, with 108 sister city relationships in Australia and 44 in New Zealand. Therefore, the potential for JETAA to get involved is great, and the conference's objective is to find ways to participate and be more prominent in our local communities. To start discussions and provide ideas and examples, two guest speakers, Ross Humphreys and Barry Hancock, were invited who are respected members of the Brisbane community and its influential sister city relationships.
Thanks to JETAA Singapore's Nathalie Ng for sharing this update, originally written by Shane Wong:
JETAA Singapore had a simple but fun welcome back reception for recent returnees of the JET Programme on 26 Oct 2013 at the Minds Café Funan Centre. Opened to all members and friends, the event was also attended by staff of the Embassy of Japan in Singapore and CLAIR Singapore.
After a brief round of introduction, smaller groups were formed where the chatter continued over games, free-flow drinks and snacks. It was a good time for members to reminiscence their time on the JET Programme with the recent returnees sharing their experiences working and living in Japan.
Congratulations on successfully completing your stint on the Programme, and welcome home!
And thank you, Akita, Aomori, Miyagi, Shimane, and Tottori for hosting and sharing your cultures with our JETs. We hope, as always, that this would be the beginning of closer ties between Japan and Singapore.
By Yeu-Li Huang (Yamanashi-ken, 2007-2010) for JQ magazine. Yeu-Li is the current chapter secretary of the JET Alumni Association of the Southeast (JETAASE).
MINNEAPOLIS, Minn. – The JET Alumni Association of Minnesota (JETAAMN) hosted this year's USA National Conference from Sept. 26-29 with assistance from the Ministry of Foreign Affairs (MOFA) and the Council of Local Authorities for International Relations (CLAIR). Attendees included delegates from all 19 JETAA USA chapters, as well as representatives from CLAIR, MOFA, and the Consulate General of Japan at Chicago.
Each national conference spotlights particular challenges facing the JETAA community. This year was no different, as critical topics included continuation of the JETAA national initiatives, common issues facing JETAA chapters, membership outreach, and collaboration between JETAA chapters and other Japan-related organizations.
Thursday, Sept. 26
The conference got underway with an evening reception at the restaurant Crave, featuring former Vice President of the United States Walter Mondale as a special guest. A native Minnesotan, Mondale was also the U.S. ambassador to Japan from 1993-96. In his speech, Mr. Mondale praised the work that the JET Program has done in building personal relationships between Japan and the U.S., and called for "JETers" to continue fostering those ties.
Thanks to JETAA Singapore's Eugene Neubronner (Hiroshima-ken, 2010-12) for sharing this great update:
"This is Eugene Neubronner from the JETAA Singapore Chapter committee. We recently had our own Natsu Matsuri and we've finally gotten around to posting up pics and a writeup.  Would love it if you guys could feature it and link to it as we're always looking for more people to come on down who are ex- and interested JETs!"
Natsu Matsuri 2013
Back in August, Singaporeans, Japanese and everyone else came together to enjoy one of Japan's favorite events during summer, the Natsu Matsuri. While it is unfortunate that Singapore has a very controlled use of fireworks and firecrackers, that didn't mean we couldn't have any fun. JETAA Singapore members were out in force as well, with our own booth to drum up interest in the JET Programme.
JETAA Singapore's booth was a collective grab bag of games and information on the JET Programme, and saw a surprisingly strong interest that threatened to overwhelm our members and committee staff on hand. Many clamored for the Japanese games we had – including a haiku contest, match-the-word and more – but others were also interested to find out more about the JET Programme, something our ex-JET members were more than happy to talk about. Here's to hoping more people apply and discover the joys of living and teaching in Japan!
Held at the Japanese Primary School in Singapore's Changi, the annual event sees thousands of people attending – many dressed in their own yukata. The 2013 Natsu Matsuri was the 26th to be organized by The Japanese Association of Singapore. It features dozens of stalls hawking traditional Natsu Matsuri food, games and a massive stage for performances throughout the evening culminating in a Bon Odori dance everyone's invited to join in on.
If you happen to be living in Singapore and is an ex-JET (Singaporean or otherwise) who's somehow not on our list, do reach out to us! We'd love to get to know more of you. JETAA Singapore holds regular events and meet-ups. Do email us at secretaryjetaasingapore [at] gmail [dot] com.
お疲れさまでした〜
Click here for the full post and to see more photos from the event: http://jetaasg.wordpress.com/2013/10/18/natsu-matsuri-2013/