May
21

Anecdote Article, Article/Journalism, Japan Trends, Return on JET-vestment, Translating/Interpreting, WIT Life

Comments Off

on WIT Life #95: 事業仕分け
WITLife is a periodic series written by professional Writer/Interpreter/Translator Stacy Smith (Kumamoto-ken CIR, 2000-03). She starts her day by watching Fujisankei's newscast in Japanese, and here she shares some of the interesting tidbits and trends together with her own observations.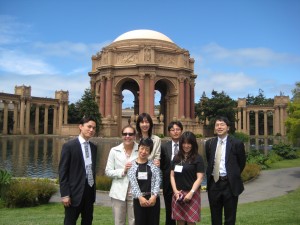 The Japanese government is currently undertaking 事業仕分け (jigyo shiwake), budget screening or review and prioritization of government projects.  This has become a buzzword since the DPJ came into office promising to eliminate wasteful government spending.  The party sees this reassessment method as a potentially powerful way to chop budgets.  It is being carried out to the point where no one knows where the ax will fall next.
In fact, the group I am currently interpreting for is here in the U.S. for a year through a program carried out by Japan's National Personnel Authority and supported by the State Department.  They are representatives of a variety of Ministries and will spend their time researching and producing papers on topics relating to their respective fields, with the hopes of applying this knowledge when they return home.  However, they are concerned that due to jigyo shiwake there might not be a group to succeed them next year.
I recently received news from a friend at the Japan Local Government Center, the New York branch of the Council for Local Authority on International Relations (CLAIR), one of the sponsors of the JET program.  He told me that because his parent organization is one of the targets of  jigyo shiwake, the future of JET is in danger.   My friend expressed his sadness that JET is now considered to be irrelevant, and I felt a great sense of disappointment after hearing the news and then reading further about it.
Apparently on Friday an announcement was made in Japan regarding the lack of a need for the program, and a statement was made saying that after 23 years of JET, ALTs should be eliminated.  According to details from a notice put forth by the Government Revitalization Unit, "the mechanism of JET has not changed at all during the duration of the program and its position has remained vague."  It also goes on to urge that in the midst of this proposal it is necessary to follow-up in order to ensure that the current 4400 participants from 36 countries are not adversely affected.  Stay tuned to see how this all pans out, but this is certainly an aspect of  jigyo shiwake that hits close to home for us alums.