Jan
14

Events, Food & Drink, Translating/Interpreting, WIT Life, Writers

Comments Off

on WIT Life #338: Get to Know Kanagawa Prefecture!
Written by professional Writer/Interpreter/Translator Stacy Smith (Kumamoto-ken CIR, 2000-03), WIT Life is a periodic series about aspects of Japanese culture such as film, food and language. Stacy starts her day by watching Fujisankei's newscast in Japanese, and here she shares some interesting tidbits and trends along with her own observations.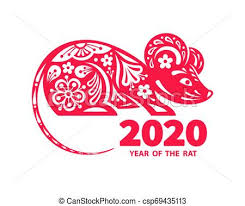 明けましておめでとうございます! 今年もよろしく お願いします。 (Akemashite omedetō gozaimasu! Kotoshi mo yoroshiku onegaishimasu).   Or in more casual parlance, アケオメことよろ (ake-ome-koto-yoro)! Hope 2020, a.k.a. the Year of the Rat, has been treating you well so far. With the Tokyo Olympics around the corner, Japan is already in full gear.
But of course there is much more to Japan than just Tokyo. As part of its Get to Know Japan Series, Japan Society is kicking off the new year with a slew of programs related to Kanagawa Prefecture. The first offering takes place on January 23rd at 6:30 pm, and it has the catchy title of Get to Know Kanagawa: Hot Springs, Japan and the Great Wave. It will be moderated by my friend Susan Miyagi McCormac, Japan cultural connoisseur and founder of JapanCulture·NYC. If that is not enough of an incentive for you, the discussion will be followed by a tasting reception featuring maguro donburi (tuna rice bowl) from Misaki Port and Kanagawa sake!
Monday the 27th features a double header of Kanagawa greatness, started by a talk about Japanese self-care at 5 pm. Switching gears at 6:30 is a discussion of Kamakura's legacy of Zen and samurai, followed by a reception featuring five types of sake from Kanagawa. In addition to the post-talk sake, you can receive free admission to this event if you come to the preceding one at 5:00! This generous offer is being made by the Kanagawa Prefectural Government, whose representatives from Japan will be in attendance at the first event. To receive this complimentary admission you must RSVP to their rep, Marian Goldberg Marketing Communications at Marian@GoldbergOnTravel.com (347-559-6462).
Become as clever as a rat by starting your 2020 with acquiring some new knowledge about Kanagawa!